Real estate investment is a popular way for individuals to build wealth and diversify their portfolios. With the growth of the digital age, it has become easier than ever to invest in real estate from the comfort of one's home. However, with so many investment options available, it can be difficult to know where to start. Here are three popular real estate investment strategies to consider.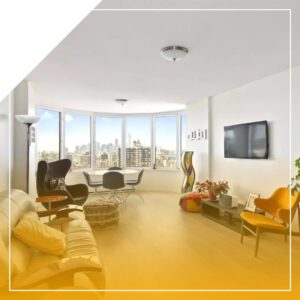 Rental Properties:
Rental properties have been a popular form of real estate investment for decades. The idea is simple: purchase a property, rent it out, and collect rent payments each month. The goal is to generate passive income and potentially make a profit when selling the property in the future. When considering rental properties, it's important to research the local real estate market and consider factors such as location, property value, and rental demand.
Flipping:
House flipping involves purchasing a property, renovating it, and selling it for a profit. This strategy can be highly lucrative, but it also requires significant time, effort, and money. Flippers must have a deep understanding of the local real estate market, including what properties are in demand, what improvements will result in the highest returns, and how to minimize renovation costs. Additionally, flipping can be a high-risk strategy, as real estate prices can be unpredictable, and renovations can often take longer and cost more than anticipated.
Real Estate Crowdfunding:
Real estate crowdfunding is a relatively new investment strategy that allows individuals to pool their money together to purchase real estate. This can be a great option for those who want to invest in real estate but do not have the capital or expertise to do so on their own. Real estate crowdfunding platforms typically handle all aspects of the investment, including property selection, due diligence, and property management. The return on investment is typically in the form of regular rent payments or a share of the property's appreciation.
Conclusion:
In conclusion, each of these real estate investment strategies has its own pros and cons, and what works best for one individual may not work best for another. It's important to carefully consider one's financial goals, risk tolerance, and expertise before making a real estate investment. As with any investment, it's always wise to seek professional advice and thoroughly research any investment opportunity before making a decision.